Welcome to Lucky March!!!
       
Become part of the OXP Admin Team Today!


Apply for Avatar Warden

 or 

Apply for Organizer



Join us on 

Discord



Kirt's guide to Discord


Congrats to I am JO3 and No Quest Tom on Avatar Warden!

Please send in your applications to become an Organizer!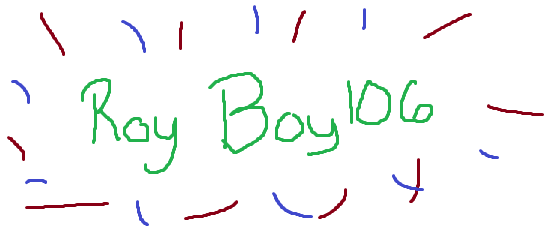 The monthly clan capping lottery is still going strong, with two separate winners of 5m every month!
RSMemeQueen has started up a reoccurring monthly clan event minigame weekend that occurs on the last weekend every month! keep a lookout on the forum and our discord page for our poll we have to decide on what minigames will take place!
The Cap Lottery has returned so keep an eye out for citadel resets for your chance to win a prize just from capping. Rewards will change periodically so keep an ear out for what might be in store for the upcoming months!
RSMemeQueen and RSMemeKing are looking into arranging a weekly clan boss mass event that would occur on the 2nd weekend of every month (TBA) As of right now there is no further information but details to follow!
Clan raids has been going strong for well over a month
Overall- Roy Boy106 (231,816,626)
Most toilets flush is E flat.
Ketchup was sold in the 1830's as a medicine.

It actually takes 142.18 licks to get to the center of a tootsie pop.
It is impossible to sneeze with your eyes open.



Check out the current leaders for each skill in the clan at our 

custom Highscore

 page!
Get to know the OXP Administrative team at our 

Admin Bios

 forum!
THIS MONTH ON RUNESCAPE...
The time has finally come for

Deep Sea Fishing

!!! For all you landlubbers out there come on and drop on by the fishing guild to go on an adventure that will take you to an entire new part of runescape where you can fish a different assortment of new fish!! From jellyfish, to sailfish, and even taking it back to manta rays this is THE place to be. A few new activities have been added such as Fishing frenzy and more.
CLUE SCROLL OVERHAUL

!!! Yes you heard that right brand new clues have been added along with a variety of new rewards and a brand new "Ice Dye"
The annual runescape survey is here and Jagex is looking for your input. Feel free to click
HERE
for a direct link to the forum page that can take you to the survey if you haven't already done so.
and lastly...The month ahead video. This video will inform you of any information that jagex has not released in seperate forum threads. So if you are like me and many others players of runescape and want a sneak peek on whats coming W
ATCH THIS VIDEO
.
Keep a look out for the Spring Fayre Easter Event. Yes it is returning and there will be quite a few new snazzy rewards you can recieve. From what we know is that Happy Hour will be a thing again so don't worry <3 There will be a chance to get every item without having to spend an arm and leg :3
NOTABLE UPDATES FROM LAST MONTH...
The time has come for the clue scroll overhaul rework!!! Keep an eye out this month for the brand new master clue scroll!!!

Bank Rework Tasker 

There will be a Beta for the smithing and mining rework which includes a ore bag, upgrading equipment, decorating equipment and more!

The Mimic boss will be added to the game but this time it is here to stay!!! :o 

There will also be a zodiac festival so keep a look out on that (not very much info in regards to what it is has been released)

Gameblast will be returning so if you didn't get a chance to last year please donate a bond for runecoins to purchase the game blast outfit off solomons to donate towards children in hospitals.

Last but not least the Valentines day event should be coming out soon so keep and eye and ear out for that as well!

Click 

HERE

 for the direct link to all this info! 
Connect with the RuneScape Community!
---

  ~RSMemeQueen~